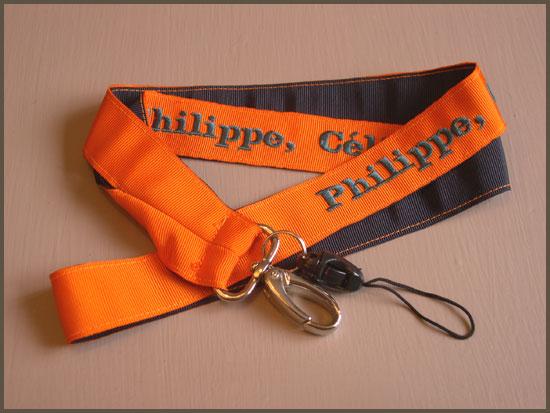 Courtesy-hellopro
Lanyards can be manufactured out of many different materials. Mostly nylon and polyester are used to create cords and they are sewn at the factories on an industrial sewing machine.
Different kinds of lanyards are used for different purposes. Conference lanyards are used for identification purposes and they are mostly manufactured from nylon or polyester. The materials include:
1. Nylon:
Most commonly used material; nylon is both durable as well as comfortable to wear. The connectors are made of plastic which is durable and made flat for additional comfort. These are available in 3/4" or 3/8" width.
2. Cotton:
Cotton lanyards are also durable and comfortable to wear, especially with the metal crimp located at the bottom. The two ends of the cotton lanyard are joined together by this crimp.
3. Polyester Twill:
It is a synthetic material just like nylon, but feels more like cotton. Polyester twill lanyards are durable and comfortable and are easily available with connectors of your own choice. They can be printed with your company's logo or any image on want to appear on the lanyard.
4. Reflective:
Originally made from polyester; these lanyards are coated with areflective material which shines in the light. These are used in dark or dimly lit places where workers need to be made visible.
5. Leather lanyards:
Made of leather; these types of lanyards are mostly used to hang keys or mobile phone so you don't forget your essentials anywhere. These are extremely durable and can be reflective or in a matte finish. These can also be braided with a metal connector joining the two ends of the lanyard.
Lanyards are essential when it comes to identification of individuals working at indoors or outdoors.